The Ark of Faith Foundation, Inc. is a 501(c)(3) nonprofit service organization whose primary purpose is to meet the basic survival needs of the disadvantaged population of Muskogee and the surrounding area.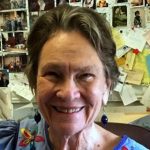 As a young widow in 1980, Sally Weiesnbach founded the Ark of Faith. With God's guidance, the support of friends and the community, the Ark has navigated its way through storms and to mountaintops by holding fast to the Matthew 25 scriptures that describe its mission to help.
Then the righteous will answer him, 'Lord, when did we see you hungry and feed you, or thirsty and give you something to drink? 38 When did we see you a stranger and invite you in, or needing clothes and clothe you? When did we see you sick or in prison and go to visit you? The King will reply, 'Truly I tell you, whatever you did for one of the least of these brothers and sisters of mine, you did for me."

Matthew 25: 37-40 (ESV)
Our Buildings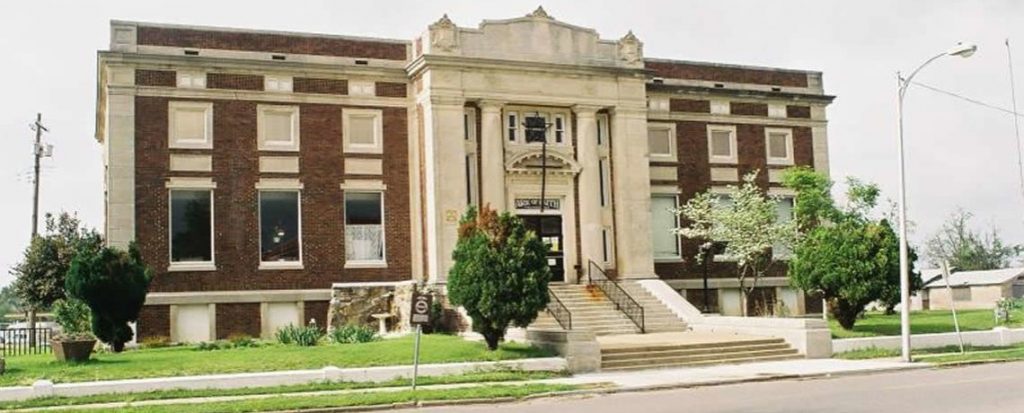 The Ark of Faith Building at 401 E. Broadway in Muskogee was originally a Carnegie Library and was donated to The Ark in 1981.
On March 7 2022, the historic Ark building burned due to an electrical fire. The Ark acquired a small facility "The Lifeboat," to house programs while the Ark building is being renovated. The Lifeboat is three doors down from our original building at 429 E. Broadway.
Read more about the Ark fire in the Muskogee Phoenix.
---
Ark Board of Directors
Mark Dieman, President
Mike Linney, VP
Garry Weiesnbach 2nd VP
Treasurer – open
Secretary, Kay Grant
Technology, Sam Stokes
Publications, Sharee Wells